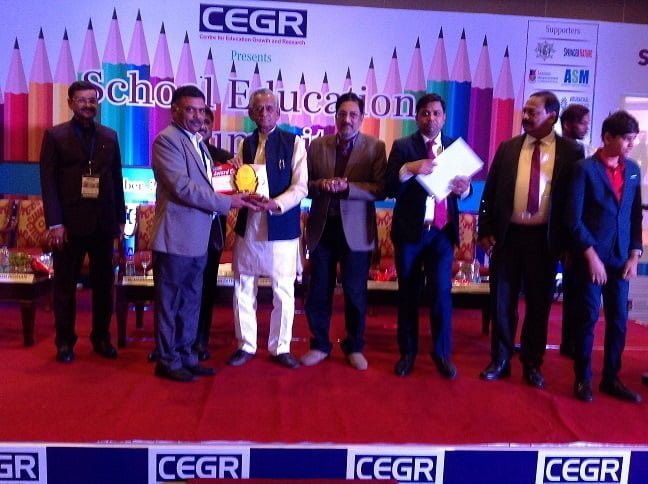 Centre for Education Growth & Research (CEGR) is the leading and only education think tank in India, credited with four innovations. CEGR is dedicated towards qualitative, innovative and employability-enhancing education, preparing the next generation as future leaders. The Centre provides a platform for the exchange of dialogue among educationists, the media and policy makers and augments educational growth and research. With over 5000 aligned academicians, corporate and researchers, the CEGR National Council comprises of 35 Chancellors and Vice Chancellors from various regions of India, Bureaucrats from AICTE, Association of Indian Universities and leading industrialists. This CEGR National Council guides and mentors the Core Committee, 7 Departments, 15 Discipline Committee and 24 Industry Committee. CEGR is authorized to recommend Academic Institutions pan India for various grants, schemes and opportunities of Two Sector Skill Council under National Skill Development Corporation i.e. Tourism and Hospitality Skill Council and Media and Entertainment Skill Council.
The Centre has instituted various Individual and Institutional Award to recognize and value consistent and high level of teaching in Education and Research. The award aims to recognize and honour distinguished individuals and Institutions which have provided guidance and inspired students to take up careers in Education and Research. All disciplines of Education will come under the purview of this award.
Dr.M.Madeshwaran principal of Muthayammal Engineering College has received Best Principal of the year 2019 award for his outstanding and exemplary contribution towards Education, skill Development and Research on 19th December, 2019 in Royal Ball Room, The Eros, Nehru Place, New Delhi during 12th Rashtriya Shiksha Gaurav Puraskar Ceremony.