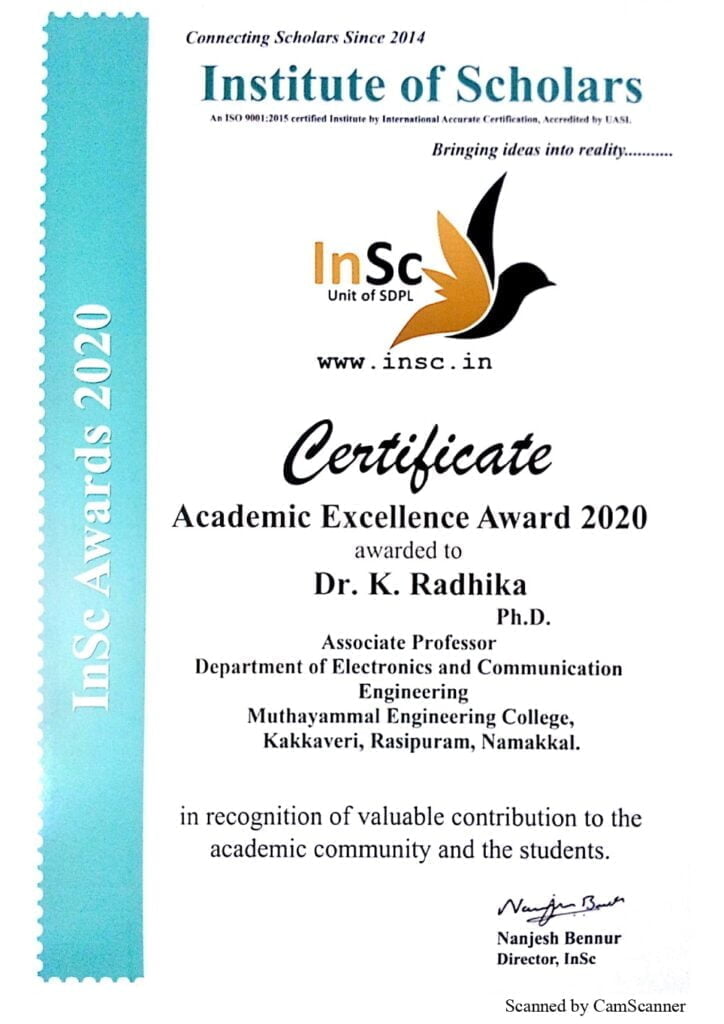 Institute of Scholars (InSc) is an emerging technical professional organization established in the year 2014. InSc aims to connect the Scholars, Academicians and Professionals from Industries. InSc's motto is to serve the International Science and Engineering community through dissemination of knowledge on recent advances in different fields of Science and Engineering through its several departments.
Every year Institute of Scholars issues "Emerging College of the Year Award" under four categories namely Placement, Research, Infrastructure and Academics for Higher Educational Institutes, "Academic Department of the Year Award" for programs (branches/departments) of Engineering Institutions, "Principal of the Year" Award for the Principals of the Higher Educational Institutes, "InSc Research Excellence Award / Young Achiever Award" to the research scholars, academicians and professionals from industries for their research work published in any International Journals or Conferences and "InSc Best Teacher Award" for teaching professionals for excellence in teaching, Award for the HOD's of various Academic Departments of Educational Institutes for their excellence in leadership and management: "InSc HOD of the Year", "InSc Student Project of the year" award to the UG/PG students for academic project.
Dr.K.Radhika from the Department of Electronics and Communication Engineering has received Academic Excellence Award for excellence in teaching, collaboration with students in research projects, and active participation with students in professional activities, good academic record, growth and achievement in her area of expertise.